Vegetarians
A loving community of compassionate eaters
Join our growing community
A community of vegetarians exploring cuisine, nutrition, and sustainable living.This site is dedicated to providing the latest vegetarian news, delicious plant-based recipes, and resources for conscious living.

Free Access
The articles are free, and will remain so
+50 Videos
Demonstrative videos of recipes
Vegetarian Lifestyle
Discover advice, tips, and guides on making the most of your vegetarian lifestyle for optimal health and wellbeing.
Vegetarian Recipes
Explore our vast library of tested-and-approved plant-based recipes, ranging from simple snacks to gourmet meals.
Vegetarian News
Stay up-to-date with the latest vegetarian studies, advancements, and breakthroughs around the world.
At the Heart of Vegetarians: Our Core Values
We are a team of dedicated plant-powered writers committed to exploring, creating and sharing high-quality, delicious vegetarian content. With backgrounds in culinary arts, nutrition, and environmental science, we aim to empower our readers with reliable, engaging, and practical resources.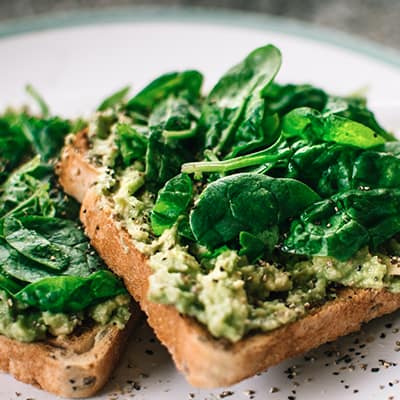 Garlic Sauteed
Spinach Toast
LUNCH
Lemon Blueberry
Pound Cake
DESERT
We have been the most trusted 'Vegetarian Lifestyle' guide for over a decade, taking pride in our rich history of delivering evidence-based nutritional advice.
At the Heart of Vegetarians: Our Core Values
At Vegetarians, we prioritize compassion, integrity, and detail. We strive to inspire a love for vegetarian cuisine, encourage conscious consumerism, and foster a close-knit community that supports and learns from one another.
The Incredible Benefits of Being Vegetarian
Embracing a vegetarian lifestyle is not just about making a culinary change; it's about feeling healthier, contributing to the environment, and making ethical choices.
Improved Mood and Energy Levels
Many vegetarians report feeling more energetic and less prone to mood swings after adopting a plant-based diet.
Economical
Consuming fruits, vegetables, grains and legumes can often be more cost-effective than buying meat and fish, especially if you purchase seasonal produce or grow your own.
Ethical Reasons
Many people choose to be vegetarian to stand against the mass production methods of the meat industry, which often involves cruelty and poor living conditions for animals.
Boost Your Health
Numerous studies have shown that vegetarians tend to have lower risk of obesity, heart disease, high blood pressure, and type 2 diabetes. They also have a higher intake of vital nutrients such as fiber, folic acid, vitamin C and E, and magnesium.
Help the Environment
By choosing a plant-based diet, you can reduce your carbon footprint, conserve water, and help lessen the impact of climate change. Livestock farming is one of the largest contributors to greenhouse gas emissions, deforestation, and water pollution.
As in fashion, the plate adapts to the elements. While the correlation between dish…
"Make vodka pasta with me, while I'm punished at home for trying to book…
Who said that Italian gastronomy doesn't have the right to enter our end-of-year holiday…
Laura
Our visionary founder, has been the backbone of Vegetarians, whose unwavering dedication to promoting a healthier and more compassionate world has made our platform the trusted resource it is today.
Donatus
A health and wellness enthusiast, marries his passion for writing with his dedication to promoting sustainable living, making him a vital part of our team.
Corene
An avid advocate for animal rights, Claire Thompson combines her activism with an exceptional talent for writing to bring our readers compelling and informative content on the vegetarian lifestyle.
Stay Connected and Join the Vegetarian Family
Subscribe to our monthly newsletter for updates, exclusive content, and more. Be part of our family and enjoy the best of vegetarian living, straight to your inbox.